Law Office of I. Michael Tucker, PLC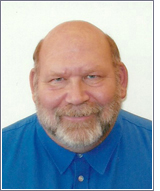 I have been practicing law since 1979. First, in the state of Ohio and since 1981 in the state of Florida. During my practice, I have been mostly involved in the financial aspects of my clients lives. First, I started doing estate planning and trust administration for a bank in Youngstown, Ohio.
Then, I completed my time in Ohio in private practice. While in private practice in Ohio, I developed a probate administration system for two law firms that had not systematized their practice in that area. In addition, I handled criminal matters, domestic relations matters, bankruptcy, juvenile matters as well as estate planning, wills, trusts and probate.
Upon moving to Florida in 1987, I began working for a large national firm. I left that firm to become an public defender in Volusia County for several years.
After leaving the public defenders office, I worked for another large defense firm doing their workers compensation. I even systematized their workers compensation department.
Since leaving that firm, I have engaged in private practice doing bankruptcy, domestic relations, wills, and estate planning. All the while, I was working to limit my practice to estate planning and probate matters.
My estate planning practice lead to Medicaid planning and then to Veterans Benefit planning. I have found over the last 15 years or so that the greatest satisfaction that I have found has been in my Medicaid practice helping people navigate their ways through the complexity of Medicaid. I still do the estate planning and probate administration as they all come together in my practice.
In addition to practicing law, I have had the opportunity to teach continuing education courses to other financial planners in estate planning, including how the Florida probate system works, federal estate and gift tax, and guardianship law. Prior to teaching financial professionals, I taught paralegals in criminal law, wills, probate and workers compensation law.
It would be my pleasure to assist anyone with their Medicaid needs, estate planning needs or probate needs.
Request Help or Information by filling out the form below