The Powers Law Firm, P.C.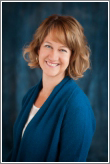 At The Powers Law Firm we will draft your estate planning documents, but not until we get to know you and address the concerns behind the call or email requesting a new power of attorney, trust, will or health care proxy. Everything we do is tailored to your particular needs.
When you come to The Powers Law Firm it's about you, not us. We are here to help with all of your elder care and legal issues. We help you prepare for the aging journey and we walk hand in hand with you through the weedy parts of the path. Where we do not have licensing or particular expertise we refer you to the appropriate professionals: long term care insurance, nursing home or assisted living placement, home care, financial planning or selection of the appropriate Medicare supplemental policy. We look forward to working with you and your family.
Request Help or Information by filling out the form below