Responsible Reverse Mortgage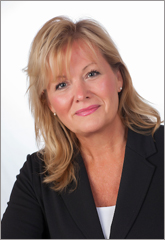 Nancy specializes in both the traditional FHA Reverse Mortgage and the FHA Reverse for Purchase. She has been in the Mortgage Banking industry for the past 17 years. She is in frequent demand as a speaker at legal, financial, and senior-services events, and is state certified to teach Continuing Education for Financial Planners. As a dedicated Reverse Mortgage Leader and Sales Trainer, she is also active in several volunteer organizations as well as a Public Notary.
She is a member of the National Care Planning Counsel, a non-profit dedicated to solving Long Term Care issues facing America's seniors, NRMLA (National Reverse Mortgage Lenders Association) She is proud to be serving Seniors with Responsible Reverse Mortgage, where communities nationwide have a sound financial solution in an honest, educational and compassionate environment.
Request Help or Information by filling out the form below