JAK Consultants, LLC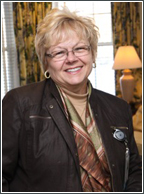 JAK Consultants, LLC provides excellence in geriatric care management and senior advocacy.
Jo Anne Kuncas RN MS CMC has a very extensive clinical background in Geriatrics, including Dementia Care. She has worked in the assisted living industry for the past 11 years. Jo Anne has recent experience as a clinical case manager in a local teaching hospital. Her compassion and enthusiasm for the senior population that she serves is clearly evident in her work. She is constantly advocating for her clients. As a Certified Geriatric Care Manager, Jo Anne's assessment, mediation and critical thinking skills are exceptional.
Request Help or Information by filling out the form below