Senior Services Group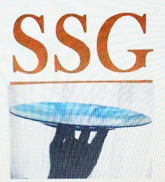 My team and I strive to provide each client with comprehensive advice as they plan for retirement and long term care. We take a look at the big picture to ensure that each recommendation makes sense and is in the best interest of everyone involved. We specialize in helping our clients avoid the common mistakes made when planning for retirement and long term care.
Our first function is educational. We conduct large and small group seminars, as well as private interactions, to educate our clients on the issues that are of concern to them. We do the research to provide them with the best information on elder services such as: financial advice, downsizing, converting illiquid assets into cash, minimizing health care costs, tax and investment liabilities, optimizing Social Security benefits, avoiding scam artists and end of life preparation. Then, whether it's provided by a loving family member, a dear friend, or by a skilled professional, we'll find the right services for each client.
Request Help or Information by filling out the form below