Crossroads Eldercare Planning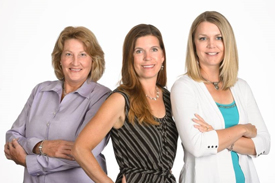 The mission of Crossroads Eldercare Planning is to educate families on all of their options for senior housing, care and resources in West Michigan. We are proud to say that we work with all care communities in West Michigan and are also very knowledgeable on the community services and support programs available to the elderly. Every family has different priorities, budgets, care needs and desires for their aging relatives, and it is our honor and privilege to listen carefully and then provide families with all of their options for senior care and resources and a plan for action.
Crossroads Eldercare Planning carefully assesses each family's situation and then provides referrals and information for senior housing, care resources, and additional eldercare professionals that are a specific fit for the unique circumstances presented. We are here to save you time, energy and help prevent you from unnecessary stress.
Searching for senior care and housing can be an emotional and time consuming process. Let us review your loved one's situation, help you understand the options available and guide you through the process. We will save you valuable time while giving you the peace of mind of knowing what is needed and what step to take next.
About Crossroads Eldercare Planning
Crossroads Eldercare Planning is a locally-owned company created to serve seniors and their families by educating them on their options for senior housing, home care and senior resources in Grand Rapids and West Michigan. We are able to help seniors and their families with eldercare planning FREE because we are compensated by the senior housing communities in West Michigan and we work with all of them to be sure that no option is left unexplored.
We are not a faceless online directory. Our team is comprised of deeply experienced local eldercare experts who hail from the social services and senior resource community. We regularly tour the local senior properties to stay updated on availability, cost, licensing, care levels provided and programming changes.
We are a dedicated, passionate group of professionals who feel our work is more like a vocation. We are acutely aware that there is a large amount of contradictory information about senior housing and we strive to provide accurate, unbiased referrals with the goal being that our clients never say "if only I had known."
We know firsthand the stress, confusion, guilt and fatigue felt by families confronted with the reality that their elderly family members can no longer stay home alone. We are here to help and we are available 7 days a week.
We are community based and are actively visiting and partnering with our local resources. We provide a free service to help you find the options you need including:
Senior Housing
Independent Living
Assisted Living
Secure Memory Care
Skilled Nursing
Residential Care Homes
Request Help or Information by filling out the form below