Texas Reverse Mortgage Today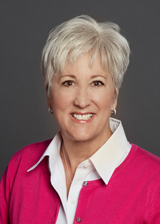 When you are seeking information concerning your future and how a Reverse Mortgage may be right for you, it is important to deal with a local professional. When considering a Reverse Mortgage, education is key and my pledge to you is to help you make the most well-informed decision. I am here to answer any and all of your questions about obtaining a reverse mortgage loan in Texas and help you evaluate your specific situation to determine if a reverse mortgage makes sense for you.
Call me today for a personal phone consultation. You will be so glad that you did! I can help and look forward to talking with you!
Client Testimonial
Thanks to Brenda I was able to retire early. Before meeting her and getting a reverse mortgage I would not have been able to retire at this time. She was their to answer any and all questions and made sure that I understood the process. She helped me close in a timely manner. I recommend her for all your Reverse Mortgage Needs. - LAVERNE, Garland, TX
Request Help or Information by filling out the form below