At Your Service Concierge, LLC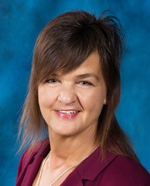 At Your Service Concierge is a full-service concierge company. I can free up people's time, so they can enjoy life. I am particularly focused for the senior client, and can provide shopping, event planning, errand running, organizing, and administrative work. No task is too small; my mission is to make your life easier.
I provide services such as errands, shopping, research (i.e., bill resolution or ancestry research), and can also plan events to include day trips or celebrations. I can organize homes, declutter and process possessions for estate sales or donations. I can assist with packing, unpacking during and administrative needs during a senior's entire moving process. I have a great deal of knowledge about the Charleston, Summerville and Mt Pleasant areas and I can solve any problem that a senior may have.
I am an Accredited VA Claims Agent and can assist veterans in filing for benefits and preparing appeals. I am a Veteran, a Notary and I am licensed and insured.
Request Help or Information by filling out the form below