Dennise L. Grayson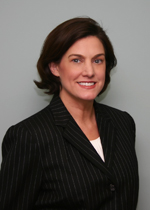 A native of Athens, Georgia, Dennise is licensed to practice law in Florida, Georgia, Connecticut and Arizona. Her law practice, located in downtown Watkinsville, focuses on Probate, Guardianship, and planning for the unique and complex concerns of the elder population and families affected by disabilities.
Dennise is accredited to practice before the United States Department of Veterans Affairs; certified by the Collaborative Legal Institute of Georgia; and she is a member of the National Academy of Elder Law Attorneys. She is a member of the Florida Bar Association, the Georgia Bar Association, the Connecticut Bar, the Arizona Bar and the Western Circuit Bar Association.
Ms. Grayson is a founding member and a past president of the Oconee County Civitan Club, serving members of the community with developmental disabilities. She is involved with several other volunteer and charitable organizations and regularly speaks to parents and families in the Athens and Oconee area on legal topics affecting those with special needs.
Dennise focuses her practice on Guardianships and Conservatorships, Probate and Estate Administration, Wills, Trusts and Estate Planning, Business succession planning, and Special Needs Trusts.
Dennise is proficient in drafting Powers of Attorney, Health Care Directives, (d)(4)(A) Special Needs Trusts, Third Party Supplemental Needs Trusts, Animal trusts, and complex Last Will and Testaments.
Dennise's interest in the law began in childhood when she read the Nancy Drew Mystery series.
In her free time, Dennise and her Miniature Schnauzer, Maggie can be found roaming the aisles of home improvement stores.
Request Help or Information by filling out the form below