J & L SENIOR COVERAGE INC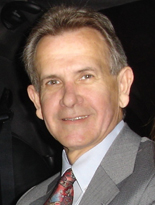 I am Contracted, Licensed and Certified with most major Medicare Supplements, Medicare Advantage, Part C and D, Prescription Drugs, available in the service area as independent brokers.
I take pride in servicing our clients, by sharing the plans available that benefit each individual needs. There are no fees charged to our clients for the service I provide.
About Me
After retiring as an executive of a Multi-National company and traveling to many countries around the World, I was looking for an activity that I could help and contribute to the Aging population. By sharing a proper set of benefits available and, at the same time save money to my clients.
Request Help or Information by filling out the form below