CareNation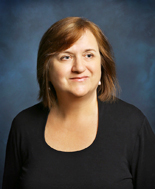 It sounds like a dream come true - enjoying another season on Longboat Key, Florida!
Call (941) 961-0585 to speak to Isabelle DeRoy, RN, LHRM, MA in Gerontology about developing and executing a life/care plan which helps make your dream come true.
Dreams are goals waiting to be realized.
Consultative services include:
Assessment of an individual's strengths and challenges as related to their current heath status, support system and surrounding environment.
Clarifying care and counseling options to optimize health and wellness.
Facilitate communication by open, reflective dialogue between all concerned parties, informal such as family and friends and/or formal such as medical, financial, legal or spiritual professionals.
Guide decision making with interpretive consultation. Interactive, interpretive consultation presents analysis of your current situation and offers options to meet an individual's stated goals for the future.
Support in effectively managing transitions throughout an individual's life/care plan.
Ongoing observation and reevaluation of an individual's health and wellness status.
Request Help or Information by filling out the form below