LTCR - Long Term Care Resources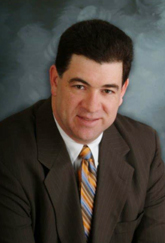 Eric L Jackson has 30 years experience as a Long-Term Care Insurance Specialist - Advisor. Representing only highly rated companies. He is the Local Endorsed Enrollment Specialist for hundreds of Associations & Organizations including the American Bar Association, MOAA, IEEE, Alabama, Auburn & Tennessee Alumni Assoc., American College of Physicians & Surgeons etc.
Eric offers the Top-Rated companies and products. Eric has helped thousands of families protect their families, loved ones, assets, income, estate and choice with Long-Term Care Insurance Planning.
Eric is a past President of Health Underwriters and Council On Aging. As part of his 30 years expertise he has addressed Government, Businesses, Associations and Organizations regarding Long-Term Care and Retirement Planning Options. He welcomes the opportunity to earn your trust and business.
You can depend on Eric to help you make an informed and educated decision about Long-Term Care Planning.
Call or Email for Rates, Brochures or to schedule a Webinar or Appointment. You will be thankful you planned ahead and protected loved ones and assets.
Request Help or Information by filling out the form below