RE/MAX Achievers, Inc.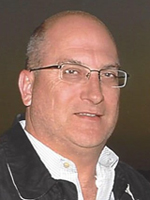 Moving may not be the best decision for you or your aging family member right now - due to a personal choice, financial considerations, etc. Choosing housing that meets your family's current needs, and anticipates future needs, can be a challenge. As a Seniors Real Estate Specialist (SRES) my goal is help guide you through the process and special considerations, making the decision to stay or move less stressful and more successful for everyone involved.
I treat my clients the way I'd like to be treated - with care and respect.
If you'd like to be treated that way too, please contact me with your real estate questions and needs. I'm here to help.
Client Testimonials
We have been more than happy every step of the way working with Rick to sell our house and buy our next. He is extremely knowledgeable and professional. I would consider him a man of integrity which extremely important when so much is at stake. Not only would we use him again if the occasion arises, but we have already recommended him to all of our friends. - Josh T.
Rick was such a breath of fresh air after the many months I had spent trying to avoid the inevitable - putting my house on the market. He made me feel comfortable straightaway. His calm and confident manner put me at ease immediately. Rick went beyond expectations in every aspect of the process. He kept me informed at every stage and he skillfully anticipated potential needs or concerns and addressed them to my complete satisfaction. Rick consistently and seamlessly managed the selling of my home. If you are considering selling or buying a home, make Rich Sheppard your first choice. I am taking this opportunity to publicly thank Rick for all he did for me and to happily post this recommendation for his services - Rick, you are Awesome, thank you! - Bobbie S.
Request Help or Information by filling out the form below