Coldwell Banker Real Estate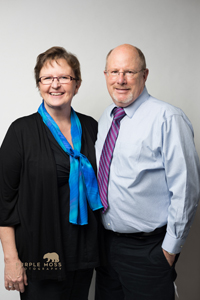 My husband and I work with seniors. We help seniors (and their families) relocate to assisted living or nursing services. We offer FREE home emptying, cleaning, fixing, or staging. How do we do this? We are realtors, in exchange for listing your home we will facilitate the entire move process as well as home maintenance while the house is on the market.
We know how difficult it can be to get the family all on the same page (we offer social work mediation) and we know how hard it is to empty a house when there is little family support. We are here to facilitate the entire move process and to ease the difficult transition for seniors.
About Us
I have been an educator, and a home remodeler. I have been in real estate for the past few years. My husband and I have moved and helped many elders over the past decade.
My husband, Chuck has been a mortgage lender, a bank manager, and a financial planner. He works with me now, at Coldwell Banker in elder services.
Request Help or Information by filling out the form below