Mark Tannenbaum, CLTC, LUTCF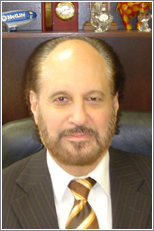 Business Philosophy:
Using my thirty plus years of business management and experience to provide my clients, their families and business with financial, healthcare and retirement strategies. Using my skills to help provide my clients the guidance to protect their assets and achieve their financial goals. I strive to become a lifetime resource to each of my clients. I am licensed to offer Life Insurance, Disability Income Insurance, Health Insurance and Annuities in New York, New Jersey, Florida and South Carolina. I am also licensed to sell Long-Term Care Partnership in New York, New Jersey and Florida. My focus is in Long Term Care Insurance and I am a member of the National Care Planning Council for Long Term Care, the American Association for Long-Term Care Insurance, and The Center for Long Term Care Reform.
Request Help or Information by filling out the form below