Amos Johnson Agency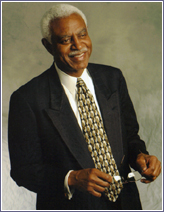 As an Asset Preservation Specialist, Amos is committed to educating seniors on their Medi-Cal entitlements and to providing solutions tailored to each individual's special needs with over 25 years of experience in financial and retirement planning.
Amos is a specialist in helping seniors protect their assets as they face the high expenses of retirement living.
Amos Johnson Jr., graduated from San Diego State University with a B.A. degree and went on to obtain his Masters from the American Baptist Seminary of the West. Amos earned his financial planning designation from the American College of Bryn Mawr, PA.
Request Help or Info in the Form Below