Tully & Winkelman, P.C.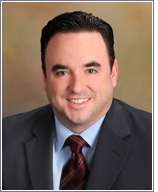 Brian's professional mission is to help senior clients and their families achieve five goals: obtain peace of mind, receive quality health care, preserve assets, protect their expressed wishes and ensure comfort and peace. Brian utilizes the Maxben Planning System© to help his clients achieve these goals. Through this unique System, the wellness, health, financial, legal and spiritual needs of a longer life can be successfully met.
Brian is the Principal of the Law Offices of Brian Andrew Tully, LLP and he is Certified as an Elder Law Attorney by the National Elder Law Foundation.
In addition, the law practice also encompasses traditional elder law, estate planning and trust and estate administration. On the National level, Brian is a member of the National Academy of Elder Law Attorneys, WealthCounsel, LLC and ElderCounsel, LLC, and the American Bar Association's Estate Planning Committee. On the State level, he is a member of the New York State Bar Association's Elder Law Section and was a contributing author to their Long Term Care Reform Report which was published and presented to the New York State Legislature in 2005. He is also on the Board of Editors for the Bar Association's Elder Law Attorney publication and he is a contributing author to the American Institute of Certified Public Accountant's (AICPA) 2008 publication "The CPA's Guide to Long Term Care Planning" and was selected as to author the elder law chapter for WealthCounsel's new release entitled Estate Planning Strategies.
His other professional memberships include the Suffolk and Nassau County Bars as well as the Long Term Care Community Coalition of New York State (LTCCCNY) and the Friends and Relatives of Institutionalized Aged (FRIA). In addition, he is a member of the Christian Legal Society and the Health Ministries Association. He is a Certified Senior Advisor (CSA) and has obtained certification by the Corporation for Long Term Care (CLTC). He is a member of the Kingdom Advisors Attorney Affiliate Group and one of the founding members of the Christian Legal Society's Long Island Chapter.
In 2004, Brian founded the ElderCare Resource Center, Inc. whose mission is to be the community resource for support, answers and expertise in regard to advance planning and informed decision making about present and future long term health care. The Resource Center offers over 200 books and brochures, a website with over 600 links (www.ElderCareResourceCenter.Info) and a comprehensive referral database. In recognition of their community service efforts, the ElderCare Resource Center was voted the 2005 Educational Business of the Year by The Suffolk Nassau Regional Business Partnership.
Request Help or Information by filling out the form below