The Elderlaw Firm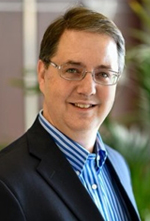 When you need caring guidance to protect yourself, your family and your life savings, contact The Elderlaw Firm. Dennis Toman founded The Elderlaw Firm to specialize in elder law, estate protection, Medicaid and VA planning, and probate.
Planning ahead is always best, for peace of mind and staying at home or in a retirement community. Our long term health care planning services, through our PAL Elder Care Program can help when planning ahead.
When a move to a nursing home becomes necessary, we can usually help even in a crisis situation. We know that our clients never want to be out of money because when they are, they are out of options. With proper planning, we regularly help couples when one spouse needs nursing home care to protect nearly all of their assets instead of spending half or more like the Medicaid Office would tell them.
At The Elderlaw Firm, every client gets a trustworthy guide to the Elder Care Journey, from caring and capable legal professionals.
Request Help or Information by filling out the form below