C&S Healthcare Services, Inc.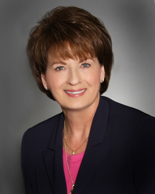 Whether home is a house, apartment, independent or assisted living community, or any other residential arrangement, we know that being "home" is important. Our goal is to assist our clients in achieving the highest level of independence possible in an environment that is both familiar and comfortable.
At C&S our caregivers go through extensive competency evaluations including hours of education on how to care for each individual client. We recognize that each of our clients is a unique person with specific needs and preferences. Caregivers are not only instructed on how to precisely care for each separate client, but we also ensure that clients and caregivers are matched appropriately.
Each of our caregivers has passed a complete background/criminal history check, driving record check, aide misconduct report and competency testing. Every employee is covered by C&S Business Owners insurance and non-subscribers injury insurance. Our caregivers are supported and supervised by a Registered Nurse. We are committed to hiring only dependable, reliable caregivers to care for our clients.
C&S RN Care Managers are Aging Life Care Professionals who can assess the needs of your loved one and assist you in developing a long term care plan. When you are facing difficult decisions, C&S will provide you with the best options for care, referrals, recommendations and resources. Call C&S to speak to a Registered Nurse to learn more about our Home Care and Care Management Services.
Request Help or Information by filling out the form below