Stephen O. Allaire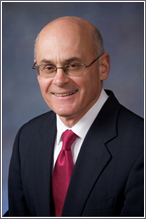 Welcome to our law firm, Allaire Elder Law LLC, Connecticut law firm, with substantial emphasis on elder law, elder care at home, Medicaid ( title 19), home and asset protection, and trust and estate planning. Attorney Stephen O. Allaire is dedicated to helping families obtain the care they need for their loved ones, to keep them at home, if possible, while preserving the home and assets for the family to the maximum extent provided by the law.
We understand the difficult personal, financial and legal issues our clients face and believe that our experienced staff of elder law attorney Stephen O. Allaire, together with paralegals, who include former State of Connecticut Department of Social Services Medicaid ( Title 19) eligibility workers, social workers, and former nursing home admissions director, allows us to develop a comprehensive, holistic solution to our client's needs, and is not typical of most law firms.
Our goal is to help you keep your loved ones at home, if possible, and help find the home care or nursing home care you may need, and use our lawyer's skills and expertise to obtain public benefits including Medicaid (Title 19), protect your assets, and hopefully relieve the stress and uncertainty you face.
Request Help or Info in the Form Below