Law Offices of Laurie E. Ohall, P.A.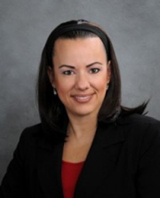 Our firm was established in order to help make a difference in the lives of our clients and their families. We do this through educating our clients and providing as much information (in layman's terms) in order to help our clients make the best informed decisions possible. We are committed to providing quality service by analyzing each client's individual needs and goals in order to outline, design and implement a plan which will meet those goals in the most cost effective way possible.
In addition to assisting you with your estate planning needs which includes probate of estates, drafting wills, trusts and/or other estate planning documents, and handling guardianships, Ms. Ohall is a Florida Board Certified Elder Law attorney. Elder law includes those issues related to planning for incapacity and/or nursing home care, asset protection and medicaid planning.
The Law Offices of Laurie E. Ohall, P.A. provide the following Estate Planning services:
Wills and Trusts
Probate Administrations
Guardianship law
Elder law issues to include planning for incapacity and nursing home care
Request Help or Information by filling out the form below