MJ Miller Law Offices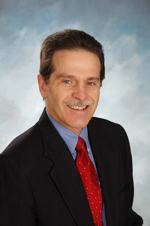 Don't go broke in an Assisted Living Facility or with Private Duty Nursing! The VA can pay over $24,000 per year.
Contact our office today! Schedule a free preliminary assessment of your VA Aid and Attendance &/or Medi-Cal Long Term Care Benefit eligibility.* There is no obligation. If you are already eligible for the VA benefit, we will show you how you can apply and what you will need to do! If you are not eligible for the VA &/or Medi-Cal benefits, we will advise you on how we can help.
Call (760) 436-8832 Ext. 2 or EMail LISA at AboutLivingTrusts.com today!
*This service is generally limited to those with a California "connection." Typically that means the person(s) lives in California. We are located in San Diego County, California, and service San Diego County and South Orange County although, with the magic of Video Conferencing and similar technology, we are able to handle cases elsewhere. We do offer consultation services to attorneys from around the country.
About Merwyn Miller
Merwyn J. Miller is an estate planning and elder law attorney with an active law office in Encinitas, San Diego County, California. (Encinitas is located in the north coastal area of San Diego County, half way between Del Mar and Oceanside. It is adjacent to the following communities: Cardiff, Carlsbad, Del Mar, La Costa, Leucadia, Oceanside, Rancho Santa Fe, San Marcos, Solana Beach, and Vista. (Click here for a map showing the location of Encinitas.)
He was admitted to the State Bar of California in 1974 and has been certified by that organization's Board of Legal Specialization as a specialist in Estate Planning, Trust, and Probate Law. His professional practice has emphasized estate planning for over 30 years and he has long considered the appropriately configured Revocable Living Trust as the cornerstone of a well thought out estate plan.
Mr. Miller earned his law degree at California Western School of Law in San Diego, California, and holds a Masters degree in Financial Services with an emphasis in Estate Planning. He is accredited by the Veterans Administration under accreditation number 9055. He has taught law courses at both public and private colleges and for many years served as a member of the adjunct faculty of the College for Financial Planning. Mr. Miller co-authored a legal text book (Understanding California Real Estate Law), and wrote legal columns for many local papers, including the largest regional newspaper in San Diego County (the Blade Citizen and its successor, the North County Times), and professional journals for 15 years.
Mr. Miller has appeared on the "Wealth Management" television series and has been listed in "Who's Who in American Law." He is a frequent lecturer on estate planning topics including having presented at Continuing Legal Education, Society for Financial Service Professionals, International Association for Financial Planning, and Estate Planning Council conferences. Mr. Miller has lectured to professional groups many times on VA and Medi-Cal benefits. He is well known to a host of insurance and investment firms.
Mr. Miller enjoys traveling, dining on gourmet food and wine, golfing, reading about the American Western Frontier and the Civil War, and coaching youth basketball teams.
Request Help or Information by filling out the form below