Alzheimer's Care Consultants, Inc.
Nataly Rubinstein MSW, LCSW, C-ASWCM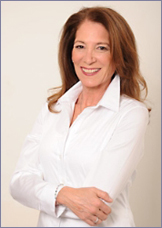 Alzheimer's Care Consultants can help you. We understand dementia and know how to work with individuals who have Alzheimer's disease and other forms of memory loss. As professionals with over twenty years of experience, we are committed to successfully guide through the many decisions you will now have to make. We will work with you to ensure your loved ones safety, their quality of life while giving you peace of mind. We know and understand dementia Alzheimer's and other forms of memory disorders. Our expertise is dementia care.
We help Caregivers Navigate Dementia
What to expect as the disorder progresses
Understand the behavioral changes
Help you to simplify tasks
Learn how to communicate better
Learn to control unwanted behaviors
How to get your loved one to cooperate
How to reduce anxiety, stress and depression
Give you the tools you will need to be a successful caregiver
What Is Alzheimer's?
Alzheimer's disease is a progressive and irreversible brain disorder that affects memory, reason, logic, concentration and communication. There are over 87 different types of dementia and many people have a combination of two or more types. However, you need to know that over 15% of the people who are diagnosed with memory loss actually have a reversible brain disorder. A diagnosis of memory loss is not always Alzheimer's disease. As we age, some memory loss is normal. Forgetting a persons name, where we parked the car or not remembering to pick up an item at the grocery store is something that we have all experienced. For a person with dementia, these moments may happen frequently and will cause anxiety for them and for their caregiver. On a daily basis a person who is having memory loss will have difficulty remembering the names or faces of familiar people, have problems remembering where the car is parked or why they are in the grocery store.
Where Do I Go From Here?
If your loved one has been diagnosed with a form of dementia or you feel that your loved one is having memory problems, "What do I do now or where do I go from here?" may be your first concern. Your next thought will be "How will this affect me and my family?". The reality is whether your loved one has been diagnosed with dementia or any other memory problem your life will change. Your new reality is the person that you care about today is not the same person you remember from your past. They may look the same, and at times act the same, but their behavior is now different and confusing. Our goal is to educate and empower caregivers who are dealing with memory loss.
Request Help or Information by filling out the form below