Post Anderson Layton Lindstrom, LLP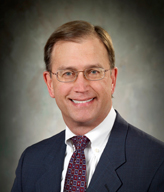 Steve focuses his practice on long term care law, estate planning and probate and trust administration.
Long term care law includes advising clients on Medicaid and VA benefits planning, special needs trusts, guardianships and conservatorships, counseling families on the legal aspects of housing, long term care and financing options for seniors and assisting families in considering options for care.
In addition he prepares or modifies estate plans for clients of all ages. Typical documents in an estate plan are a will, possibly a trust, health care power of attorney, financial power of attorney, medical authorizations, living will and beneficiary designations. He also helps with the probate of assets and advising executors and trustees.
About Steve
Steve earned his Bachelor of Science in Business Administration and Juris Doctorate degrees from the University of Kansas in 1978 and 1981 respectively. In 2009 Steve was the third person to earn a Masters in Elder Law (LL.M.) from the University of Kansas School of Law. After law school Steve practiced law at several Kansas City and Johnson County law firms. He is now part of the firm of Post Anderson Layton Lindstrom, LLP. Steve practiced in the areas of civil litigation, bankruptcy, business and corporate law, mergers and acquisitions, real estate and estate planning. In 2001 Steve joined a local trust company as a trust administrator. Steve was responsible for reviewing, interpreting and acting on trusts and wills, counseling clients on estate planning matters and making decisions on distributions to trust beneficiaries based on the terms of the documents. Steve saw what trust provisions were able to be easily administered and which caused difficulties. Steve moved back to private practice in 2010 so he could focus on understanding and meeting the legal needs of seniors, their families and those facing estate planning and probate administration issues.
Request Help or Information by filling out the form below