Time To Move Care Placement, Inc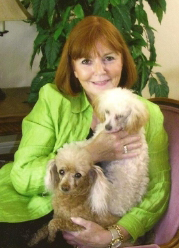 My services are not only free, but priceless. So many of my client families are overwhelmed by emotions and/or lack of knowledge when they are faced with changes due to aging.
My job is to educate you about how the system works and what options could be available to you, so that you are informed and can build a plan that will work for you!
I'm an expert in senior housing and services and have 6 years experience helping thousands of seniors and families. I have many resources to share with you. I provide a free service because I am reimbursed by the communities that I work with. Don't do the work and make mistakes. Take a moment to call me and I will simplify everything. I work in Southern California!
About Sydney
I have been a Certified Senior Advisor for 8 years and I serve on the Board of Standard for this Society of CSA's. I am a member of the San Diego Dementia Consortium, San Diego Council on Aging, Southern California Association of Senior Referral Agencies, and the San Diego North Chapter of the CaCPC.
Request Help or Information by filling out the form below