Coulson Elder Law, LLC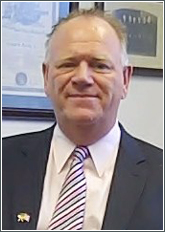 Wes Coulson started Coulson Elder Law, with offices in St. Louis, Missouri, and O'Fallon, Illinois. Its goal and mission is to help families to preserve their life savings and avoid using their hard-earned money paying for long-term care. Coulson Elder Law assists clients through various services, such as estate planning, asset protection, Veteran's benefits planning, Medicaid eligibility planning, Alzheimer's planning, and special needs planning.
Coulson Elder Law is dedicated to taking a proactive role in helping to educate people about the opportunities for and benefits of proper planning. Once a month, the firm holds free educational workshops for the public in local assisted living facilities, nursing homes, and various community organizations. Additionally, Wes is an active member of various professional organizations, including the National Academy of Elder Law Attorneys (NAELA), the St. Louis Estate Planning Council, the Bar Association of Metropolitan St. Louis, and the Missouri and Illinois Bar Associations.
With over 17 years of elder law experience, Coulson Elder Law is dedicated to being the best elder law and estate planning law firm in the St. Louis metropolitan area, and its members strive daily to offer clients the highest level of professional service.
At Coulson Elder Law, our clients are our number one priority. Making sure all of your questions are answered and understood is most important to our attorneys and staff.
Request Help or Information by filling out the form below