Heritage Senior Care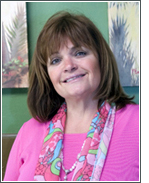 Heritage Senior Care has provided honest, compassionate, skilled caregivers in San Diego County for over 30 years to assist families in their time of need or to provide respite for the spouse or family caregiver.
Heritage Senior Care is certified by (CAHSAH) and (ABHC) which mean that we employ and supervise all our caregivers. We provide professional and general liability insurance, workers' compensation insurance, pre-employment back ground clearance, dishonesty bond, TB testing, and written service agreement specifying all costs.
Our care managers are available 24/7 to provide a non-medical care plan free when completing an assessment. Hiring Heritage Senior Care eliminates a lot of problems such as accounting, communication, financial, and tax issues because all employment obligations are the responsibility of Heritage Senior Care who employs the caregiver, not the family or client.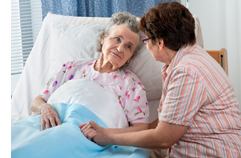 Crisis Care occurs when you get a call that your loved one has had a serious fall and no longer has capacity to make decisions. You become a family caregiver immediately!
Here are few tips:
Evaluate the home situation. Is it safe to return home?
Where are important documents?
Is there an Advanced Health Care Directive?
Any Long Term Care Policy?
Are they a veteran or a widow/spouse of a veteran?
Who are the family lawyers, accountants, fiduciary?
Who will handle the bills?
What are the end of life wishes or preferences?
Call today, 1 (800) 562-2734 for a free assessment, meet our care manager face to face while discussing your unique situation of care needed, level of skill required, preferences, likes and dislikes and determine the cost of care. All options for payment are considered, from VA aide and attendance benefits to any long term care insurance which may help pay for care at home.
About Cindy
As the Director of Senior Services for Heritage Senior Care for over 10 years, I have established relationships in the community which enable me to coordinate FREE 1/2 day educational seminars for older adults addressing topics such as: fall prevention, driving forum, brain health, health fairs, dementia, end of life, disaster preparedness and much more.

Assisting families in problem solving and referring to the professionals in the community who can help improve their quality of life is a rewarding part of my interaction with the community. As well as chairing and belonging to many task forces, coalitions, board member and networking groups which provide services for the aging population. I speak in the community on many specific elder topics and provide education for the employees of corporations which are facing caregiving challenges.
Request Help or Information by filling out the form below