Preferred Cremation and Burial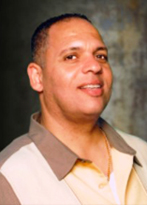 When a loved one dies, the need to memorialize them with dignity is powerful. And the truth is, sometimes you're overwhelmed and need help organizing and planning a memorial in a special way. Understanding the significance of final arrangements, our staff consists of experienced local funeral professionals who will help your family create a funeral plan by bringing together the elements of a memorable and highly personalized tribute.
Preferred Cremation and Burial is San Diego's best-rated choice for cremation services, burial arrangements, and full service traditional funerals. We offer a stress-free, simplified and convenient selection process in a comfortable and caring non-funeral environment. Our staff is ready to assist you from planning the service, purchasing funeral flowers, designing custom memorial programs, coordinating with local cemeteries, to posting obituaries online and in print "we are devoted to our commitment, Excellence in Service."
About Mark Jenkins:
Mark Jenkins, owner of Preferred Cremation and Burial, has faithfully served the San Diego Community for over twenty years. His combined civic responsibility, corporate, managerial skills and private ownership has established him as one of San Diego's most experienced, knowledgeable and caring in the management of end of life issues. Mark Jenkins has advanced the idea of a lower-cost funeral alternative to further meet the ever-changing needs of the funeral consumer.
Request Help or Information by filling out the form below