QC Home Care Solutions, LLC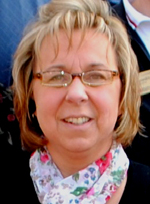 QC Home Care Solutions will assist the client with the most personal care they require while allowing them the privacy and respect deserved. We are also in the home to help with errands, day to day chores, preparation of meals, light duty cleaning, laundry and helping to maintain independence.
Caregivers assist with meal preparation and light domestic cleaning. Services include but not limited to supervision, socialization, meal preparation, companionship, transportation and recreational activities. Caring for a loved one can be overwhelming. Our staff will give you the peace of mind knowing that your loved one is safe and well cared for while you are attending to your daily obligations.
We provide the following insurances general liability, professional liability, worker''s compensation, bonding and extensive background checks for our employees. It is important to us that everyone feels comfortable and safe with each person that is in your loved ones home.
QC Home Care Solutions "Making a difference one family at a time."
QC Home Care is a state licensed agency that serves all of Connecticut. We are here to help you find experienced, responsible and reliable care givers that your love ones deserve. We offer award winning service, classes on health care and medical standards to each of our care givers and local senior's center. This is how we are always able to offer excellent service for all our clients, community and for the state of Connecticut. By doing extensive employee quarterly background checks we give you the peace of mind needed for your love ones. When looking for the support services needed for family members to remain at home, look to people that care.
Testimonial
I am often asked to write a letter of recommendation for someone and must search for some positive attributes among the areas of lesser traits. However, writing a letter of recommendation for Christine Baker, owner of Q.C. Home Care Solutions is one of ease as there are only positive attributes I can address.
Christine came into our lives, my husband, Norm, and I, after a very bad experience with well-known health care company. I called Christine, told her of my plight with my eighty-one year old husband, and within twenty-four hours, she was here for a meeting with a perspective personal care assistant. It has been a positive experience since that day.
Whenever there has been an absence of our regular PCA, Christine or some one of her delegation has been in to make sure all is in place. She calls me on a regular basis and is there as both a friend and support person when I have had to deal with some painful changes in my husband's condition.
Christine is honest, faithful, and compassionate and above all, passionate when it comes to caring for people in need. There are few boundaries in her need to take care of her clients. I truly feel she sees them as part of her extended family.
I have been a nurse for over forty-one years; I sit on the State Board of Examiners for Nursing for the State of CT. I am employed as a Department Head for one of the eleven CT.
Technical School System LPN programs. I say this to emphasize the point that I know what it takes to provide the care that Christine offers. As a visiting nurse for twenty of my forty-one- years, I worked extensively with PCA's and have a very high standard as to what to expect from people who enter my home to care for my loved one. Christine's standard is equal to mine and I fell so blessed to have her and QC Home Care Solutions as part of our lives.
Thank you for this opportunity to recommend Christine Baker.
Katherine Pellerin BR, BS, MS
Request Help or Information by filling out the form below