Home Care Assistance of Missouri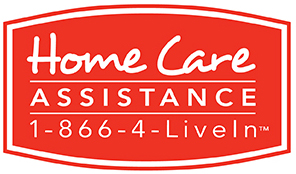 At Home Care Assistance of Missouri, we strive to provide the highest quality care to our clients developing personalized care plans to meet each individual's needs, goals and preferences. While most agencies merely offer a general plan of care to the unwell, Home Care Assistance features three specialized areas of home care: Balanced Care, Dementia Care and Post-Hospitalization Care.
When evaluating in-home care options for a loved one, remember that not every home care agency or private caregiver can match the level of quality and expertise that Home Care Assistance is proud to offer each and every client.
All caregivers receive training in our Balanced Care Method, which is a holistic program that promotes healthy mind, body and spirit for aging adults.
Dementia Therapeutics is an intervention program offered to individuals with the neurocognitive deficits associated with Alzheimer's and other forms of dementia.
Hospital to Home care is a comprehensive program designed for seniors preparing to transition from a hospital stay back home.
A member of our Home Care Assistance - St. Louis management team is available to assist you around the clock, seven days per week. Please give us a call at 314-863-8989.
Changing the way the world ages... Home Care Assistance!
Request Help or Information by filling out the form below