True Harbour Wealth Managment & Advisory Group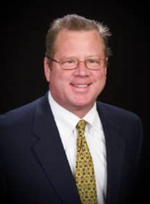 "Helping seniors, veterans, and their families with wealth building & wealth preservation strategies."
Mark B. Kelly, is President of True Harbour Wealth Management & Advisory Group in Troy, MI. Mark has over 26 years experience and is dedicated to helping clients achieve their financial goals by understanding each individual client's unique needs, offering sound investment advice, and providing a high level of personal and professional service.
Over the last 2 years, Mark has had considerable experience in the "elder care arena" in that both his mom and mother- in- law have suffered from dementia like symptoms including Alzheimer's. Mark has gained an extensive and personal understanding of the emotional issues that families go through in taking care of a loved one with these "challenging issues". Mark has significant insight into the complex legal and financial challenges that families must face and the process that will need to be taken to protect family assets and estates in most situations.
Mark is 3rd generation military and has a daughter, Jackie, now serving in the United States Marines in Okinawa, Japan. Mark's family lineage has now served in all 4 branches of the United States military.
Early in his career, Mark served in the U.S. Army based at Ft. Hood, Texas, from 1975 to 1978 with two tours of duty in Europe. He attended the prestigious Goethe Language Institute in Germany and, for two years, was a student at the highly acclaimed University of Vienna. Mark is an alumnus of St. Ambrose University in Davenport, Iowa where he majored in Economics, German and Business Administration.
Mark has experience in working with a client's CPA and attorney in assisting in developing estate plans including simplifying the skillset in the transfer of estates to family members. There are numerous estate planning techniques and Mark will coordinate with client advisors in helping clients with using lifetime gifts and trusts to minimize or eliminate estate tax liability. Mark will work with you, your CPA, attorney and other advisors, to develop the strategy that is most appropriate for each unique situation.
Request Help or Information by filling out the form below