GL Financial Group, LLC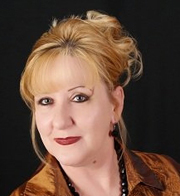 We are Benefits Consultants and provide expert assistance to help people understand and maximize their benefits for the Medicare, Social Security, Veterans Affairs, & Medicaid (Long-term-Care) benefits programs. Our specialty is helping individuals "Plan for Retirement," "Transition Into Retirement," and serve as a "Resource During Retirement." We provide solutions and strategies to help maximize Retirement Income, too. We are very pleased to offer our - Comprehensive Benefits Planning -  package that provides smart, sensible, and cost-effective solutions. We work strictly for YOU and tailor our benefits analysis to your personal situation.
Your Complete Retirement "Benefits" & Planning Solutions
There is more to retirement planning than just financial issues. Many important decisions must also be made about your Federal and State benefits; and, they must be made correctly. Making the "Transition Into Retirement" can be difficult and confusing, plus, there is little guidance about Federal programs, i.e., Medicare, Social Security, and other programs. We know that preparing for retirement (or being in retirement) can be a challenging experience; and, consequently, many important benefits are overlooked or not even known about! Here are 10 of the many reasons to let GL Financial Group help you "Transition Into Retirement" and serve as a resource for your retirement needs.
1. Our client services begin with Medicare Planning. Not unusual, since this is at the forefront of almost every Retiree's mind. The question almost everyone asks: Where do I start? We will help you get prepared for Medicare and serve as a resource should your Medicare needs change in the future. Plus more, call for more information.
2. We are Medicare Advocate Experts and provide help for Medicare recipients - getting answers to your questions can be overwhelming when there is so much information available. Our experts are very knowledgeable and are ready to serve you now.
3. Your source for Social Security Income Planning - as SS income and survivor benefits are more important than ever before, realize the decisions one makes about SS today will affect the rest of their life and their spouse's life. Even just one mistake could cost them several thousands of dollars. We explain your benefits and help you maximize them by using little-know strategies.
4. Did you know that only about 5% of the senior population has planned for their Long-term Care needs, and yet, we all need to do it? We know about various financial benefits that are available to help pay for the long term care should you, your Spouse, or a loved one need it - this is part of our great Planning Services that we offer.
5. We offer comprehensive retirement income planning strategies and solutions, including - preserving assets and optimizing income; including, finding new sources of income, analysis of possible Federal/State income benefits, and more.
6. Our services include comprehensive planning that helps you understand your benefits and learn how to maximize those well-deserved Federal and State retirement benefits. Our methods are powerful and our team has a well-deserved reputation of excellence in providing smart, sensible, and cost-effective solutions for our clients for their Retirement Income Planning.
7. We are affordable and offer special package pricing and have Group Rates available for Employers, Churches, Organizations, and Veterans (and their Spouses). Our "Planning Services" start for as little as $495.
8. Our President, JoAnne Poncio, is an Accredited Agent for the Veterans Affairs and is committed to helping Veterans, their spouses or their survivors, get the benefits they deserve. Senior Veterans are typically in receipt of four cash income benefits and we have the knowledge to help you get your benefits.
9. We are independent and are not pressured to promote particular financial products, annuities, or insurance policies. We help provide you with solutions and strategies for your retirement needs.
10. We accept a fiduciary responsibility to our clients always act in the best interest of our clients are committed to providing exceptional service. Additionally, our clients can always contact us with questions they have and, WE CARE! We value our clients, and get great satisfaction from helping our clients "Maximize" their benefits thereby adding and saving thousands of dollars for their retirement.
To speak with one of our Benefits Consultants, please contact us directly for a free consultation.
Request Help or Information by filling out the form below