Hammond and Associates, LLC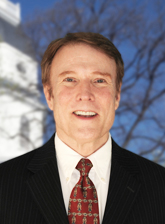 Hammond and Associates, LLC is a Maryland Elder Law firm focused on estate planning for people of all ages as well as Medicaid and long term care planning, guardianship and estate administration (probate).
We help our clients think about and prepare for the future, so you can focus on your needs and those of your loved ones. We will help ensure that you make the decisions about what happens if one of those "what if circumstances" occurs. You can implement strategies that will protect you, your interests and the people you love and care about.
We work with clients and their families to obtain public benefits available to pay for long term care while at the same time using asset protection strategies in order to preserve client assets and resources to the greatest extent permitted by law.
Hammond and Associates uses estate planning tools in order to protect client assets and to provide for and protect loved ones including minor children and special needs family members.
We assist our clients by recording their choices in legally recognized ways, so that should the client become incapacitated and unable to make decisions for himself or herself, financial and medical decisions will continue to be made in accordance with his or her wishes.
Please call (301) 861-4555 so that we can discuss with you the services that we provide.
Request Help or Information by filling out the form below