CHART Planning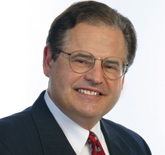 Hello, I look forward to helping your family with the solutions you need and deserve.
Call me now to schedule a free chat to see if there is help and solutions I may provide for your special problem.
I offer a uniquely positioned full package of professional services in my practice, provided under one roof. Not unlike a Swiss Army Knife of many financial, asset protection, planning, education and tools in one place in order to tailor a solution for you and your family.
Client Testimonial
Our Mother has been in a care facility for a number of years now. She started out just needing a little extra help and assistance, now Alzheimer's is taking her away from us... Norm, has helped us from the beginning and continues to be a single resource we trust in so many ways... -Tom
Request Help or Information by filling out the form below