Marcia Marill, RN, MA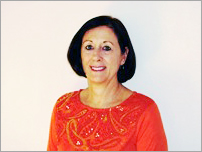 Why begin with a Funeral Trust? Understandably, most do not have Longtermcare Insurance because of the expense. When a person has to go into a Nursing Home they are not prepared to spend the $6-7,000/month for their care (2015 rates). What happens is they have to spend down their assets including the cash value of their life insurance policies before Medicaid comes in to assist. Only when they reach the Medicaid threshold will the state cover the expenses for their care. Having to cash in the life insurance usually comes as a big shock to the families. There is a way you can protect your life insurance for the funeral costs by converting your policy to a Funeral Trust. Doing so comes at no cost to you. Funeral Trusts is one of the many ways you can begin to protect your assets. Just as equally, in order to quickly qualify a person for Medicaid assistance there are ways a person can spend down assets so family members can benefit. I work the Front Range region of Colorado helping clients with this protection and their Medicare.
It is always best to prepare ahead of time because your options are still open and there are more ways to protect what you have. When a person needs to qualify for Medicaid right away there are some things you can still do. Give me a call and we can talk further about your specific situation.
Request Help or Information by filling out the form below