Edwards Group LLC: Estate Planning & Elder Law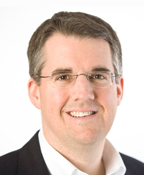 Effective estate planning protects your family and all that you've worked so hard for. Effective estate planning also gives you peace of mind to know your loved ones will be taken care of when you aren't around. And with innovative planning, called Life Care Planning, you can protect your independence and find ways to pay for care as you face the challenges of aging.
Edwards Group has testimonial after testimonial of very satisfied clients that speak very highly of David Edwards and the team he has assembled. "extremely caring"... "active listener"... "wonderful, responsive and friendly"... "a trustworthy man of the highest character"... "organized and thorough"... "exceptional"... "no lawyer mumbo jumbo"... "unique"... "compassionate, knowledgeable and patient"... "invaluable."
Come to a free workshop or request your free "Elder Law Packet" today. The greatest threat to you and your family is not taking action. We have many no risk/low risk options for your first step, (and we even offer a money back guarantee) so take your first step today.
Request Help or Information by filling out the form below