Chaney & Associates Financial Planning, LLC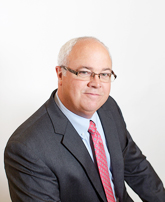 At Chaney & Associates Financial Planning, LLC, we do far more than simply manage investments. We are committed to providing guidance on all factors that effect your overall financial success. We are dedicated to help you not only manage your assets but also prepare for the unexpected. We are committed to developing your legacy, that can benefit your loved ones and future generations.
Ask Tom Chaney what he does and he will tell you, "I help people grow their assets, preserve those assets in retirement while generating income and transfer those assets according to their wishes, all in a tax efficient manner as possible."
But why he does what he does is just as important a question. "I like going to bed a night knowing I have helped someone," Tom said. He likes educating people and is often complemented because he can take a complex subject and make it easy to understand. He has the heart of a teacher.
Individuals working with Tom enjoy the benefits of a collaborative practice of professionals. Even with more than 30 years of financial planning experience, Tom relies on the assistance and guidance of estate planning attorneys, tax accountants and a network of financial advisors. He believes this holistic approach best serves his clients.
Tom is a knowledgeable, educated and experienced financial advisor that has the specialized knowledge required to advise you in IRA distributions and the areas of tax and estate planning. He specializes in the tax-efficient growth and distribution of client assets to create wealth for a lifetime.
Whether it's an estate or a retirement income plan, he recognizes the desire you have to maintain the control and direction of your assets. Tom will guide you through the process of building a diversified portfolio to protect your retirement savings from excessive or needless taxation.
Request Help or Information by filling out the form below