Kelli Y Allen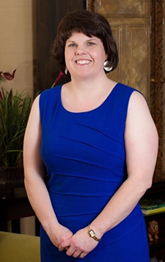 Kelli Y. Allen Elder Law is a small, boutique law firm in Charlotte, North Carolina that offers personalized legal counsel for matters of elder law. Our goal is to provide you with the resources and advocacy that you need to ensure that you and your family's interests are protected. We understand the unique challenges involved in elder law cases and we are committed to guiding you through what is often a difficult and stressful time. Attorney Kelli Allen will take the time to thoroughly evaluate your individual situation and address your concerns to find a timely solution so that you can focus on what is truly important - - - your family.
Our Elder Law Practice Areas Elder Law encompasses a wide range of areas affecting seniors and their families. Our dedicated team is focused on assisting with:
Medicaid Qualification Assessment
Medicaid Asset Protection
Applying for Medicaid
Proactive and Crisis Long-Term Care Planning
Establishing Trusts
Drafting Healthcare and Power of Attorney Documents
Family / Elder Mediation
Kelli is also a Nationally Certified Professional in Mediation. She provides mediation services to seniors and their families. Mediation sessions often involve issues such as: caregiving arrangements for a elderly parent, varying roles of adult children in assisting parents, decisions to pursue assisted living or skilled nursing, how to pay for long-term care, who to appoint as general and/or healthcare agents, and general family dynamics when dealing with changing physical, mental, and emotional needs of aging family members.
Request Help or Information by filling out the form below