Joanne Stiteler Senior Care, LLC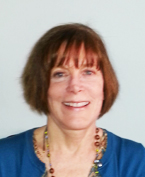 Joanne Stiteler is an Advanced Certified Aging Life Care Manager and a Licensed Clinical Social Worker.
Services are provided to the senior in their home. For seniors suffering from Depression and Anxiety, therapy can be provided as Joanne Stiteler Senior Care, LLC is an official Medicare Part B provider.
Services Provided
Initial Assessments in Seniors' home,
Communication with Doctors,
Arranging for in-home care,
Ongoing monitoring for wellness,
Assistance with care transitions,
Liaison to care facilities.
Benefits Provided
Personalized compassionate service,
Accessibility,
Cost containment,
Quality control,
Continuity of care.
Extensive knowledge and experience with Alzheimer's and other Dementia Diseases
Request Help or Information by filling out the form below