One Call Senior Placement Services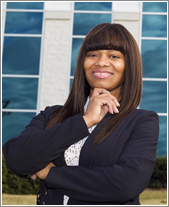 Do you or your loved one have challenges with bathing, cooking, cleaning, getting dressed, or need assistance with paying bills? Do live alone and wish for companionship, or transportation to doctors and more?
Perhaps, you are concerned about finding the right information and available options that matter for you or someone you care about on alternative housing needed for a successful transition?
The truth is, having the right information about the right options can make all the difference in whether you or someone you care about transitions to alternative housing successfully and this where One Call Senior Placement comes in.
One Call Senior Placement is the industry's benchmark to dispelling apprehension and reducing stress for the aging, disabled, and veterans. Our passion is to provide first-rated, professional placement services to seniors, the disabled, and their families.
Why One Call Senior Placement?
One Call Senior Placement understands that every person is different and choosing the right housing option to meet your needs are equally important.
When choosing what option to take, each elderly or disabled person should be paired with the right housing that will meet their lifestyle, health, and financial goals. One Call Senior Placement will help navigate you through this process.
Call us today at (301) 605-5441 or visit onecallseniorplacementservices.com.
One Call Senior Placement! The Intelligent Side of Senior Placement.
Request Help or Information by filling out the form below