Dillman Law Group
At Dillman Law Group, not only are we securing care for a senior in need, but we are bringing peace and emotional stability to the families who love them. There is nothing more meaningful that I would want to do with my education and talents with which I have been blessed. Our Practice Areas include:
Elder Law
Estate Planning
Family Law
Guardianship
Medicaid Planning
Probate & Trust Administration
Probate Litigation
Veterans' Benefits
About Lisa Dillman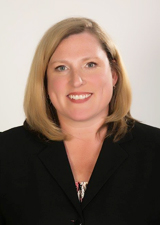 Ms. Dillman has been practicing law for 20 years, the first 10 of which were spent in the courtroom fighting for her clients' rights. She has taken that advocacy experience into her Elder Law practice. When several members of her family needed help navigating the long-term care landscape, she was called upon to assist them. She learned first-hand what it was like to be a caregiver, and to obtain VA and Medicaid benefits to offset nursing home costs for her own family. Through this experience, she learned just how important it is for families to rely on a trusted advisor when they are confronted with the uncertainties associated with paying for long-term care and planning for the future. Attorney Dillman brings the necessary compassion, legal knowledge and patience to every one of her current and potential clients.
Ms. Dillman also practices in the area of Family Law, Guardianships, Probate Administration and Litigation. Her vast litigation and appellate experience was developed through numerous bench and jury trials, court hearings and appeals to the Indiana Court of Appeals, Indiana Supreme Court and United States Circuit Courts of Appeal.
Request Help or Information by filling out the form below