Teeter Law PLC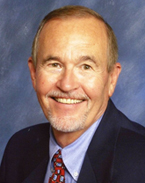 Law Practice restricted to Estate Planning, Probate, and Elder Law, including, Wills, Trusts, Durable General Powers of Attorney, Durable Powers of Attorney for Health Care, Patient Advocate Designations, Living Wills, HIPPA Authorizations, Long-Term Care Planning, Asset Protection, Special Needs Trusts, and Veterans Benefits.
About Robert
Eagle Scout, US Army Veteran, Former Police Office and Prosecutor, Former Senior Council for National and International Energy Companies. Licensed to practice law in Texas and Michigan for over 35 years.
ICLE Probate and Estate Planning Certificate Recipient. National Academy of Elder Law Attorneys. National Association of Estate Planners & Councils. US Department of Veterans Affairs Accredited Attorney.
Request Help or Information by filling out the form below