Law Offices of John W Callinan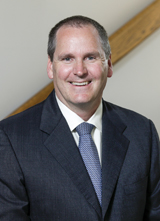 John Callinan is a certified elder law attorney with offices in Wall Township and Middletown, NJ. John practices in the areas of Medicaid Planning, Guardianships, Wills, Trusts and Probate.
John Callinan is a Certified Elder Law Attorney, certified by the National Elder Law Foundation as accredited by the American Bar Association. John was graduated from Rutgers University in 1990 with a B.A. in psychology. In 1993, John was graduated from Rutgers School of Law-Camden from which he received his Juris Doctor with Honors.
John is admitted to practice law in New Jersey and Pennsylvania. He is also admitted to practice before the New Jersey federal district courts and the United States Court of Appeal for the Third Circuit.
John clerked for the Honorable Patricia Del Bueno Cleary, P.J.Ch. He has concentrated his practice in elder law since 2000.
Request Help or Information by filling out the form below