Angel's Love And Care LLC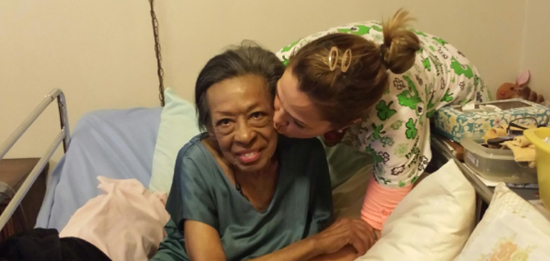 We understand today's family stress and special needs of certain loved ones, we lived it ourselves at one point in our lives, we take the time to learn about your current needs and requests then map out a plan of action that meets your budget and in-home care needs.
Angel's Love And Care will give you an honest assessment of the family's situation. All families are unique and offer all possible care options that would meet their needs. CALL to schedule your free in-home care assessment or just to talk to one of our Certified Senior Care Managers.
Our Caregivers - are Loving, Compassionate, Qualified and carefully screened, background checked, bonded & insured. We train our staff to adapt to each family's special needs and strive to be a "light in your life."
We are committed to providing high quality, client-centered and affordable Home Care services to our clients to assist them to lead dignified and independent lives in the comfort and safety of their own homes. Their individual needs are carefully assessed, understood and met through the selective assignment of qualified, trustworthy and compassionate personnel.
Request Help or Information by filling out the form below