Assisted Living Locators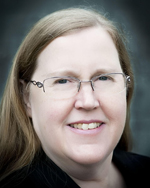 No Cost Referral Service
FREE Assisted and Independent Living Help! Don't Start Your Search Without Calling Us First...
In-Home Companion Care, Independent Retirement Communities, Senior Apartments, Alzheimer's & Dementia Care, Personal Care Homes, Assisted Living Homes & Centers, Adult Day Care, and Respite. Recommended by More Physicians than any other agency, Personalized Touring, Extensive Online Photo Library. Assisted Living Locators will help you find the perfect place for your loved one to call "Home."
About Carolyn
Carolyn Marengere lives in Southgate, Michigan, located in the Metro Detroit area. She has a bachelor's degree in Health Administration, is a Certified Senior Advisor (CSA) and is committed to helping seniors and their families find the right care and living options, as well as trusted resources.
As a Certified Senior Advisor, Carolyn demonstrates a commitment to high standards, continuing education, personal ethics and trust.
Carolyn and her husband have three daughters, all young adults. In her spare time Carolyn enjoys spending time with family and friends, as well as their dog, Frankie. She is active in the music and church school ministries of her church. She also volunteers for the Alzheimer's Association of Greater Michigan, Senior Coordinating Aging Network Wayne County, Gift of Life Michigan and the John Dingell VA Hospital. She is also on the Advisory Council at The Senior Alliance, Area Agency on Aging 1C.
Carolyn covers a majority of Metro Detroit, working in mostly Oakland, Macomb and Wayne counties. She is passionate about helping families who are facing the challenges of caring for their loved ones as they age. She is here to assist you in any way she can and will help you through every step of the journey, helping you find the perfect place for you or your loved one to call home!
Request Help or Information by filling out the form below