So Cal In-Home Care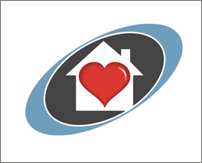 So Cal In-Home Care service makes it possible for you or your loved one to maintain as much independence as possible by providing compassionate, caring, professional care providers to assist in activities of daily living and companionship.
We offer long-term and respite care.
About Rhonda
I have been a resident of Porter Ranch for 16 years. I have been providing experienced, professional caregivers to clients for 8 years. I have great compassion for families going through the hardships of caring for a loved one that is suffering from illness or just needs a "helper" or companion. I was my father's caregiver manager for 6 years after he was diagnosed with Lewy Body Dementia. So Cal In-Home Care, has compassionate, professional, and experienced care providers. We also have specially trained caregivers for Hospice and Palliative Care. Please call for a free in-home assessment.
Request Help or Information by filling out the form below