LoanDepot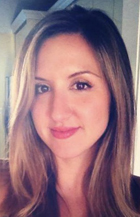 When is a reverse mortgage a good option to consider?
If your retirement income isn't enough to cover your expenses, but you have substantial home equity, a reverse mortgage may be a good solution to provide ongoing cash flow. The product can be established as a line of credit, a lump sum payment, tenure payments, or a mix of these options.
A Reverse Mortgage is also known as a Home Equity Conversion Mortgage (HECM). An HECM is a loan that enables homeowners 62 and over to convert part of the equity in their homes into tax-free income, without having to sell the home, give up the title, or take on a new monthly mortgage.
The Solution for Aging Seniors Who Need Peace of Mind.
Allows seniors to continue living in their home
Borrower continues to retain title and ownership
Improved monthly cash flow with monthly payments to borrower
No restrictions on how the money can be used
Delay collection of Social Security Benefits
Avoid selling other investments at a loss in a "down" market
Supplemental retirement income with tax-free funds
Establish a "stand-by" line of credit
Pay for unexpected medical or long-term care costs
Start living a better quality of life!
Request Help or Information by filling out the form below