iHealthHome
Caregivers spend more time filling out documents than they do looking after people, and coordinating care can be overwhelming. iHealthHome supports shared planning and accountability with a set of secure, mobile, digital tools that expand caregivers' capacity to serve.
Our cloud-based software connects the entire care team, integrates workflows, makes secure digital record-keeping available on mobile devices, and easily connects to sensors and wearable monitors in the "last mile" – the client's home. We solve today's problems while preparing your business for the future.
Home-care agencies, care managers, and healthcare organizations count on iHealthHome to cut waste, save money, grow revenue, and crush silos.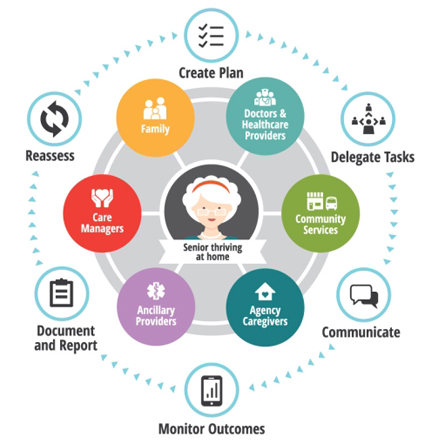 Request Help or Information by filling out the form below