Assisted Living Locators - Boulder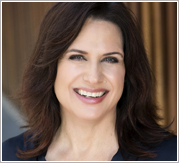 As a professional Eldercare Advisor, I provide personal assistance in locating the right options for your elderly loved one. An Eldercare Advisor can reduce your stress by providing help finding the right Home Care, Alzheimer's/Dementia, Assisted Living and Retirement Communities.
I live in the community and have personally toured all of the communities I recommend. This is a matchmaking process that takes into account the desired location, the health needs, social needs and financial options.
About Terry Bossle
Terry Bossle is a dedicated owner of Assisted Living Locators – Boulder, CO. Terry spent 20+ years ensuring people had the correct insurance for their needs. She worked in the corporate insurance as a broker and an underwriter. Terry found the theme in her accomplishments had to do with problem solving, presenting positive solutions to those challenges and making people feel at ease. Terry's gift is discovering and presenting positive solutions to the most challenging problems.
With care, detail and focus on her clients Terry is always about what is right for her clients and families. With her passion, she helps you navigate this next chapter of life. You feel you are in the hands of a trusted friend and you know you are being given the best options that match your specific needs and costs. There is no better person you to have by your side. With Terry you have the expert who will guide you every step of the way.
Terry is proud to be with Assisted Living Locators, guiding, caring and helping seniors and families throughout Boulder County Colorado.
Don't wait, request a FREE Consultation today.
Request Help or Information by filling out the form below