Vitel Preneed Marketing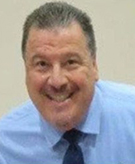 It's your life. It's your story to tell. And when you've fully stated your wishes to your family and friends, a huge burden will have been lifted from the ones you love.
BENEFITS OF A PRE-ARRANGED FUNERAL PLAN
Funeral or Life Celebration.... Which would you Choose?
Removes decision-making requirements from your loved ones by revealing your personal choices well in advance of need.
Ensures services and merchandise you choose now will be guaranteed for the same price no matter what the cost in the future.
Flexible payment plans available to meet your needs.
Transferable plan if you move out of the area. When transferred, the receiving mortuary or funeral home determines status of the price guarantee.
First-Day Coverage (just two or three health questions), or Guaranteed-Issue (no health questions asked) plans are available depending upon individual health.
Preserves the option to obtain government assistance in the future, by making the plan irrevocable.
We are a resource for all of your End of Life and Legacy Planning.
Request Help or Information by filling out the form below